Welcome to Yom HaShoah UK
MONDAY EVENING 20th APRIL 2020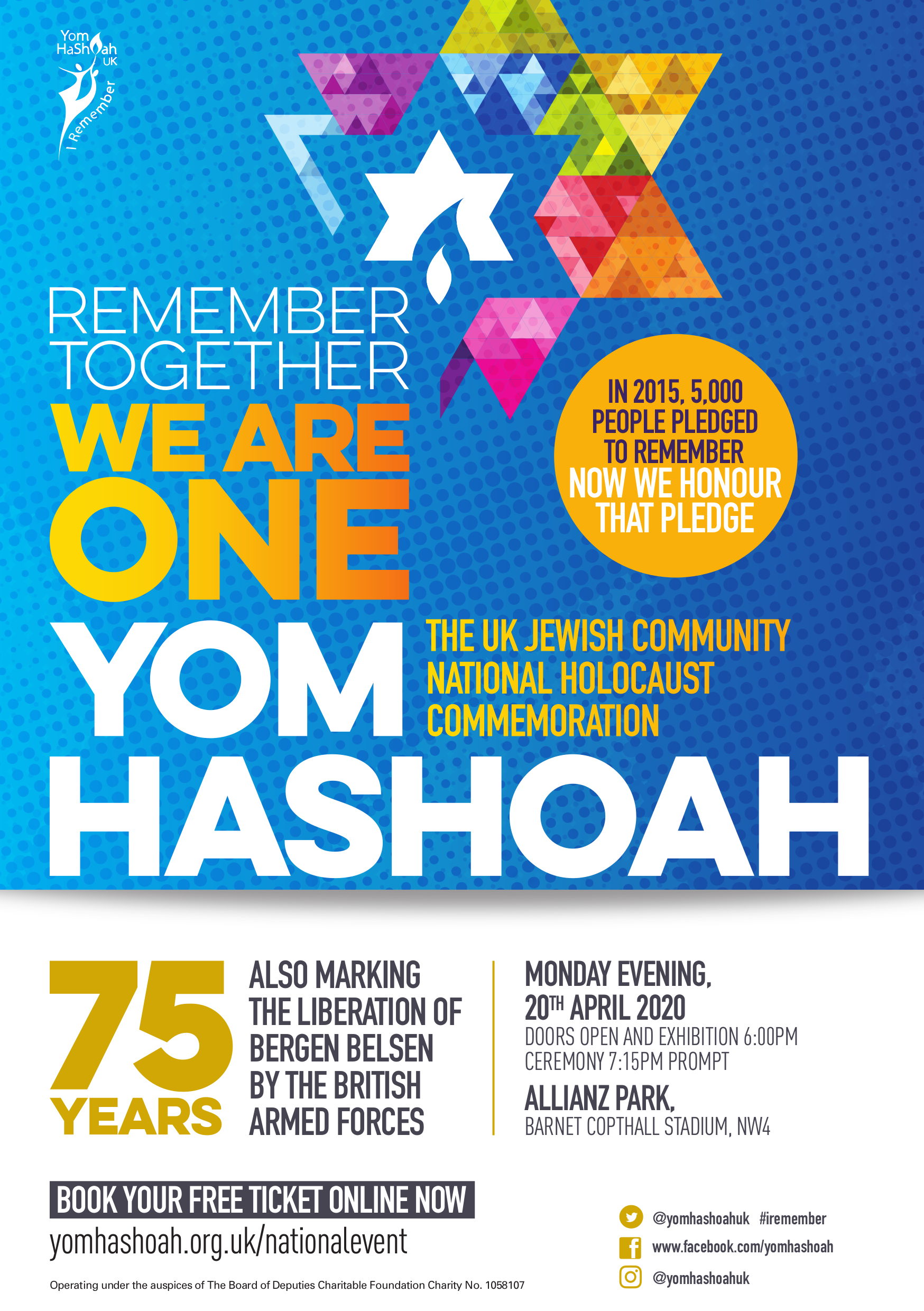 In 2015, when we marked the 70th anniversary since the end of the Holocaust, over 5000 pledged to the survivors and refugees of our community that we would never forget and always remember each year on Yom HaShoah.
An unprecedented 127 organisations from across the community came together to support Yom HaShoah UK, and now, as we mark the 75th Anniversary, we hope to bring the community together again for this special anniversary year and to honour our survivors and refugees.
As was announced last year, the National Yom HaShoah Commemoration will be returning to a large-scale stadium event, only this time it will take place on erev Yom HaShoah itself, on the evening of Monday 20th April 2020
Please click here to book your free tickets
There will be Yellow Candles available at the National Commemoration for you to take part in this global project of remembrance. If you are an Organisation and would like to place an order or would like to receive your candles prior to the 20th April please contact yellowcandleuk@maccabigb.org.