Welcome to the Yom HaShoah UK website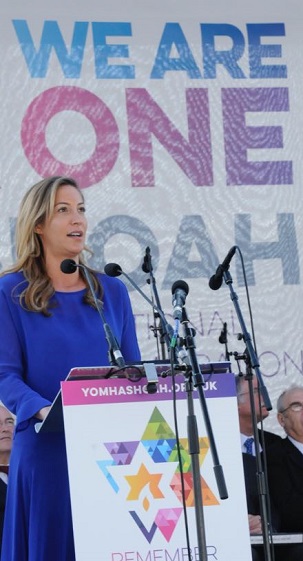 Yom HaShoah UK invite the entire community to stand together and join us for the UK National Commemoration Event 'Remember Together - We Are One' taking place on Sunday 5 May, 11:30am.
On Sunday 5 May 2019 the Jewish community will gather to remember together the loss of six million and to pay tribute to the Survivors and Refugees for the remarkable contributions they have made to the Jewish community and wider UK society.
Click here to reserve your tickets for the 2019 commemoration to take place at The National Holocaust Memorial, The Dell, Hyde Park.
Please follow us on Twitter @yomhashoahuk and share your photos of today's event.