Welcome to the Yom HaShoah UK website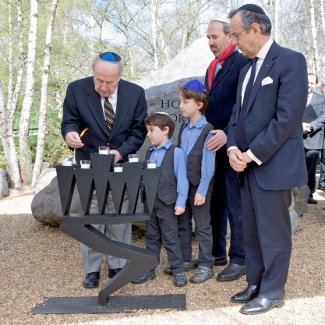 Here you will find information of Yom HaShoah commemorations and events taking place near you. No matter how big or how small, everyone in the community can play their part in commemorating Yom HaShoah. What matters is that we all remember.
The Hebrew date for Yom HaShoah, is 27th Nisan, which this year on the English date of Thursday 16th April 2015. Introduced in 1953, it is one of only four official days to have been added to the Jewish calendar in more than 2000 years. It is that important.
Yom HaShoah is the Jewish Community's day for internal reflection. It is our opportunity to educate our own children; to unite in passing on the torch of remembrance; to honour the victims of the Shoah; and to recognise the achievements of its survivors and refugees who have given so much to our society.
This year on Yom HaShoah please give just one day to "remember the past, honour the memory and shape the future!"
For a list of this years events, please see our Events page